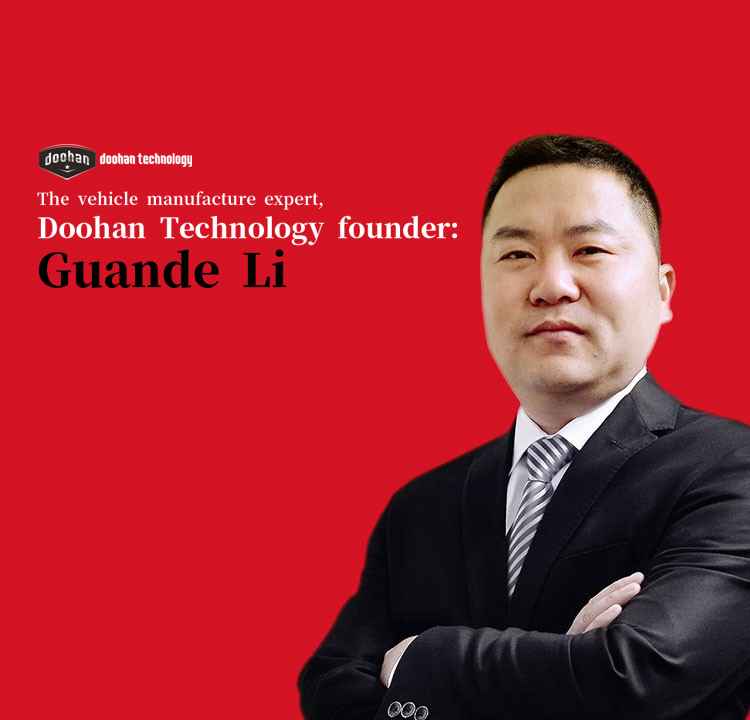 Company Instroduction
Doohan Technology
China's Creation Pioneer
Doohan Technology is a high-tech enterprise eastablished collaboratively by traditional motorcycle maker and famous large-scale investment institution,and devoted to new energy traveling tools.Integrated with innovative technology and craftsmanship,it is delicated to developing smart electric vehicles which an render extremely individualized riding experience and also to promoting sustainable development of transportation.
Enterprise Vision:Committed to become the first brand in the field of micro-transportation.
Core Concept:take innovation as our motivation,originality as our inheritance and love as our duty.
Main Business:New energy smart electric vehicles.
Techical Patent:Owning scores of patent technologies,having created the underneath side-deflecting dual-front-wheel structure.
Social responsibility:Provide new energy transportation solution to the world and contribute a share to sustainable development of transportation.
With technology innovation as the core motivation.Doohan Technology is driving the structure remodeling of the industry with transboundary ingeration,devoting itself to new engery,integrating internet,linking everything with a more tolerating,open and humanized attitude,and creating a new ecosystem for the development of the motorcycle industry.so as to grow to be a pionner in China's smart electric vehicles for micro travel.
Stages of Development
In November,2014,Doohan Technology was established.
In April ,2015,It invented the underneath side-deflecting dual-front-wheel structure and was awarded two patents for invention and scores of new practical patents.
In August,2015,the first-round angel financing was completed by Fenghou Capital,with the company's valuation reaching around RMB 100 million.
In November,2015,it made its debut in Milan EICMA Show in Europe,amazing the world and triggering strong reverberation.
In December,2015,It introduced Pre-A round financing led by Cai Wensheng's Longling Capital and followed by Bofu Investment and Heli Capital,with the company's valuation reaching RMB 400 million.
In April,2016,"Doohan smart electric scooter-iTank"was first launched in China,contributing to China's creation ability.